3 Bunches of spray carnations
Sorry, this product is not currently available.
Product Description
A great value box of lovely long lasting spray carnations with well over 30 flower heads. They make an excellent gift whatever the occasion. These flowers are not grown on Scilly and don't have much scent but they do have a long vase life. Please note the colour of the flowers sent might vary from those pictured here.
The flowers will arrive by 1st class Royal Mail in 3 bunches of 5 stems. They are packaged simply in a sturdy box, wrapped in decorative craft paper and smart green tissue to minimise plastic packaging. Flower food, an informative flower care leaflet and of course your personal message on an attractive gift card are all included.
To ensure the best possible vase life, some flowers may arrive less open than shown in the picture.
As with all our flower packs, the price shown includes delivery to any UK address by Royal Mail 1st class postal service but not any vase or container shown in the photos.
Delivery Information
All our orders are sent by 1st class Royal Mail and the price includes delivery to any UK postcode. We can't guarantee an exact delivery day or time.
This is how it works
We post each day Monday-Thursday and your order will arrive within 1-2 days of your chosen delivery date. Your order may arrive before or after your chosen delivery date. Occasionally due to our remote location the post is delayed, usually due to weather.
All our flowers are guaranteed
If you ever have a problem with our service let us know as soon as possible so we can put things right.
We don't send flowers on ...
...Fridays, weekends and bank holidays because we want your flowers to be as fresh as possible. This is why some days are blanked out on the calendar.
What happens if no one is home
All our boxes are clearly labelled, 'Fresh flowers please leave'. The postman makes the final decision to leave them or not. In the vast majority of cases, flowers are left in a safe place. Don't forget all our flowers are guaranteed.
Deliveries in December
Royal Mail are very busy in the run up to Christmas and delivery can take slightly longer. Any December delivery dates are only approximate guidelines.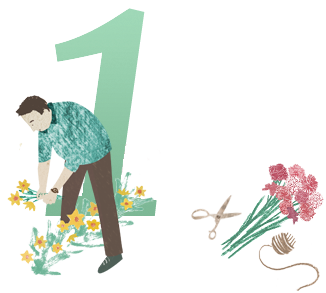 Picked & Packed


on the beautiful Isles of Scilly.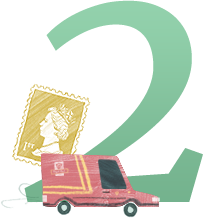 Posted


FREE delivery by
1st class post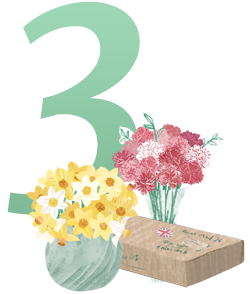 ...Perfect


direct to the doorstep
Product and service reviews
Add a review
We'd love to hear what you think about our flowers. It's often your feedback that helps us improve what we do.
Please remember that all our flowers are guaranteed. If something has gone wrong contact us directly, [email protected] or 01720 422169, so we can try to put things right.
Mrs Anne Steward, Northampton
Product Review | 23rd August 2021
I have been ordering from you for several years now and every time I have done so the staff have been so helpful. My friends and family love the posy pack I send.
Mrs Marilyn FLETCHER, Somerset
Product Review | 17th May 2021
I know that when I send your flowers as a gift, they will arrive promptly, be beautifully packed and will last for ages. Absolutely 100% Thank you
Mrs Vicki Howarth, Oxford
Product Review | 19th May 2020
Delighted with the customer service from this great firm. It was unfortunate that my first bunch of flowers arrived after some considerable time in transit and were not in great shape when they arrived. They were replaced without question and arrived beautifully bloomed and fresh. Very kind of them to replace the flowers , and for Izzy to follow up with a response to my email thanking them.