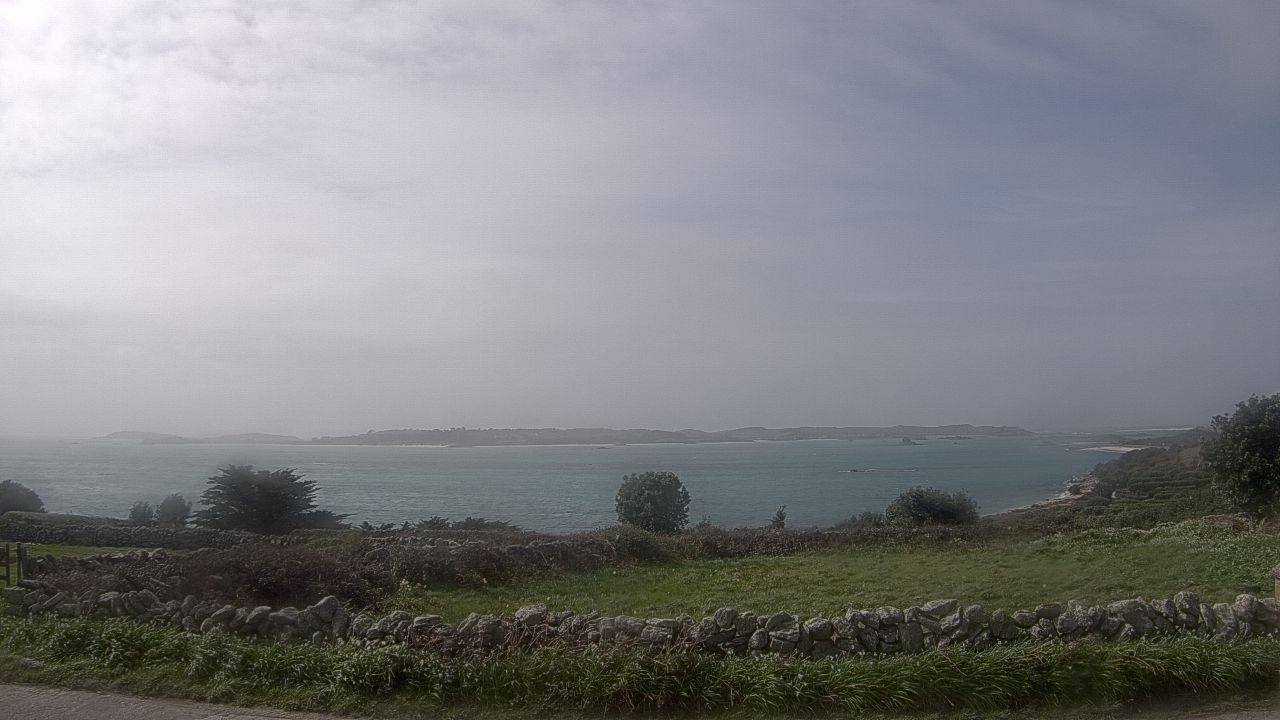 Webcam image refreshing in 60 seconds
The view to the West from Churchtown Farm across the flats to Tresco.
In the middle distance are Jack's Ledge and Round Rock, above which is the iconic landmark of Hedge Rock. Further in the distance are the group known as "Small Islands", above which looms Tresco itself.
Beyond Tresco is the Atlantic Ocean and eventually America! If we have big winter storms then watch this end of Tresco for some spectacular waves.
To the right of the picture you can see the shore and part of the island of St. Martin's, right down to South'ard Carn where you may occasionally see local boats plying to and fro.
If you like this view of Scilly, why not visit the original St. Martin's webcam by clicking here. This is hosted by islander Terry Davis and shows views of Lowertown quay out towards Round Island lighthouse.